Strategic project delivery in mission critical environments
At Backstage we help you transform your organisation's service delivery capability by engaging with your teams and stakeholders to deliver sustainable improvements.Our model is based on finding, triaging and executing on opportunities.
Many assignments Backstage have won pick up where KPMG,PWC ,BDO, Proudfoot and Delloites exit.   
Backstage Consulting specialises in high profile, high security, high volume, high risk and mission critical industry sectors.
Our focus is "backstage" building your teams strategic project delivery capability for "on stage" performance.
Our most recent projects have included helping:
QLD Health Payroll Services design and transition to a new "operational readiness" model for ICT Releases.
QLD Police Service and QLD Fire and Rescue Service resolve QLD Auditor General remedial actions by designing and transitioning to a new procurement model  with the design and launch of a new Contract Management Centre Of Excellence. This approach ensured that the Audit actions were resolved ,the $750 million per annum spend was optimised and frontline Police and Fire teams had access to a new Contract Management Help Desk.
QLD Corrective Services design, release and appoint a $25 million Tender for an external provider to manage all facilities maintenance across all detention centres in QLD.
New Zealand Department of Corrections recover a $25 NZD Nationwide ICT Desktop rollout project.
Auscript Australasia reduce transcript turn around times and workforce optimisation.This enabled Auscript to bid and win the QLD Justice and Attorney General contract for court reporting across QLD.
As a master change and customer advocate our founding Director Paul Cutbush has assisted many of the most influential and innovative Director Generals,Secretaries,CIO's and CPO,s across the Asia Pacific Region.
Over the last 35 years Paul has held global, regional and state leadership roles with blue chip public and private brands.
Paul has directly reported to the CIO Qantas Airlines, CIO Air New Zealand, CIO NZ Department of Corrections, Chief Procurement Officer (CPO) - QLD Police/QLD Fire and Rescue, CPO Honeywell Australia and Vice President, Strategic Outsourcing, IBM Australia.
During his time as Director (SES2) with NSW Attorney Generals Department Paul reported to Director General,Mr Laurie Glanfield and while Director - IT Service Delivery ,QLD Transport and Main Roads(TMR) to the CIO.
Backstage Consulting has leveraged that expertise since 2012 specialising in strategic project delivery and rescue.
Paul cites his late Father, Bill Cutbush as a major influence and shaper of his open, pragmatic, humble and tenacious leadership style. Bill was Chairman Blackmores (13 years), Chairman Coates Hire, Chairman Freedom Furniture, Chairman - Downtown Duty Free (Nuance), Chairman - Sydney Maritime Museum. Prior to his Board career Bill was CEO Hanimex, A/PAC CEO Bell and Howell and National Marketing Director - Edgells. 
---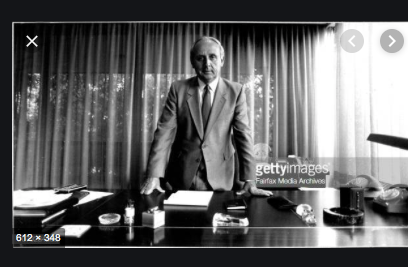 You are visitor number: 2957